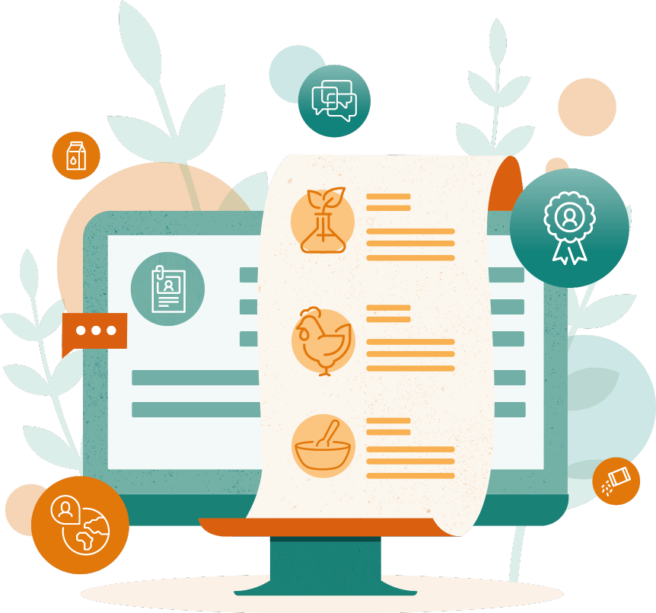 Where We Are
Paul shares an office in Horsforth with a couple of other recruitment business owners, so you won't actually just be sat as a team of two all day! The office is a 2 minute walk from Horsforth train station and you're welcome to be there every day if you want. But if WFH is your preference, that's fine – whatever's going to help you deliver the best results is how you'll be set up, everyone's different.
How We Work
Everything is about the service we give to candidates and clients. There won't be any corners cut when it comes to the tools you'll be given – it's really important that you've got what you need to make yourself as effective at your job as you can be.
The Job
We're looking for a 360 recruiter. You'll be working in a really niche vertical – food ingredients and/or nutraceuticals, either in the UK or internationally – we'll discuss where you'd fit best later down the line. You don't need experience of that market, you'll have someone who's focused on this sector for 15 years to help you with the market itself. But you will need a business developer mentality in terms of getting your name out there, finding new clients and immersing yourself into something new to become a trusted expert.
Your Future
Back to the advantage of being employee number one. Your future will be dictated by you – nothing's going to be pushed on you.
Just want to be trusted to deliver, make yourself really good money and build a loyal client base? That's fine.
Or do you have aspirations to manage a team, hire additional support or maybe even open up your own office one day? Well, we can make that happen too. Depending on what you want, we'll put a growth plan in place to ensure that you don't stand still – this might be the best leap of faith you ever make.
Your Earnings
The commission scheme will be quarterly and you'll earn up to 50% of your billings. And that doesn't mean you need to bill a million quid in a quarter to hit that, either. This has been put together to be really transparent and to act as a massive incentive, too – we might not give you the Ibiza trips that other recruitment companies offer, but that's because the right candidate for 1485 won't be prioritising that. Here, a hard working recruiter can earn a serious amount of money.
Want to know more?
A few questions that tend to come up:
Do you do anything for charity?
Since the beginning of 2022, we've worked alongside Ecologi, a cool organisation that allows us to make a difference to the earth's climate. For every placement made and every testimonial received, 1485 pays for trees to be planted all over the world. We don't shout from the rooftops, but we make sure to do our bit – that sums us up. Check out our progress here:  https://ecologi.com/1485ltd
I'm more senior than this role - is it worth having a chat?
The reality is that the role we have available is a hands-on position. We're not at a size where we're looking for a "strategic operator" so if that's what you mean, it's not worth it. But if you mean that you've managed a team but you love being hands-on with clients and candidates – sure, it'd be well worth us grabbing a coffee.
I want to stay in my market - would you expand outside of ingredients?
In a word, no, not under the 1485 name. However, if you like the idea of this kind of setup but focused on a different vertical, there's definitely a conversation to be had. The beauty of our setup is that the door is open to joining in different capacities if circumstances allow.