Account Manager, UK – Cereal & Bakery Focus
This position has been filled. You can browse other jobs by clicking the "See Similar Vacancies" button.
£45,000 - £60,000
East Midlands
At huge corporations, you tend to get good benefits. A nice pension, private healthcare, a structured career path with plenty of layers of management to progress through. You also tend to get a suffocating amount of red tape. Slow decisions, missed opportunities; step out of your box and you'll be asked to get back in it pretty sharpish.
Well, there's none of that in this privately-owned ingredients business. The long-standing company sells a range of added-value food ingredients into a broad variety of manufacturers, particularly in the cereal and bakery fields, on projects ranging from salt and sugar reduction through to clean label and allergen-free requirements.
With recent capital equipment investment, the business is looking for an experienced Account Manager from the food ingredients industry – someone who is accustomed to spotting opportunities and selling the appropriate solution.
You'll be given a portfolio of accounts to manage, but the role is weighted towards developing new business – by extending the amount of products you're doing into existing accounts as well as getting your foot in the door with new customers, all across the UK. With a factory that has undergone a recent expansion, as well as the new equipment at your disposal, there won't be any capacity issues – the more business you can bring to the production team, the happier they'll be!
We're looking for someone to be on-site 2 days per week. That's not because the business needs to see what you're up to, though. It's really because there isn't a lot of food ingredients experience in the sales team at the moment, so you'll be someone that the team can learn from. As such, a team player mentality is essential – a lone wolf just won't work here.
You'll have access to fantastic innovation, a supportive cross-functional team and with a short chain of command, decisions are made very quickly. With a robust supply chain, a great USP to get customers talking to you in the first instance (we'll tell you more about that when we speak with you) and a Sales Director who will give you plenty of autonomy to do what you do best – sell! – this is an opportunity for someone with the right mindset to make a big difference to a growing company's bottom line.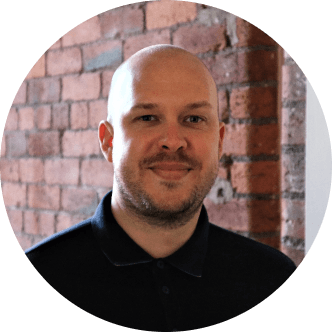 Contact
Paul Genders
Owner, 1485 Ltd
Account Manager, UK – Sweet Focus
Up to £50,000
Home-Based, UK
Innovation. It's a bit of an overused word in the food industry, isn't it? Well, this is an ingredients business that has earned the right...
Key Account Manager
£65,000 - £80,000
Home-Based, UK
When a company develops a reputation for having high staff turnover, poor service to its customers, or even questionable practices, we as recruiters tend to...
Technical Sales Specialist, UK
£40,000 - £50,000 depending on experience
Home-Based, UK
The emphasis here is on "technical". We're looking for someone to join a business that will invest an awful lot into your future. From putting...