Technical Sales Manager, N. Europe – Beverage Ingredients
This position has been filled. You can browse other jobs by clicking the "See Similar Vacancies" button.
€75,000 - €80,000
Germany
This is a food ingredients supplier that is at the absolute cutting edge of innovation. With a global presence and a comprehensive range of products that affect anything from flavour through to texture, the business is now seeking a Technical Sales Manager to focus on a range of beverage customers across Northern Europe.
Home-based anywhere in Germany, you will travel across Germany, France, the Netherlands, Belgium and the Nordic region to provide best in class service to your customer base. Where circumstances allow, you will also encourage customers to visit the company's own manufacturing base – it's guaranteed to provide the "wow" factor! You'll identify new innovation opportunities to drive growth throughout your account portfolio, as well as recognising opportunities with potential new customers across the region to showcase the technology at your fingertips.
As you'll be involved with product trials in conjunction with the technical team, we're looking for someone who is educated to degree level in Food Science (or similar), who has gained good exposure to the product development world in the area of beverage ingredients or flavours before taking the step into a more commercial role. This could be your second step in technical sales if you've gained that initial grounding – but exposure to the beverage sector is crucial.
This is an opportunity to join a business where opportunities for career development are vast – there are countless examples of people joining at this level and being promoted multiple times. If you are an ambitious, technically competent sales person in the beverage ingredients world, there are few better companies than this at which to accelerate your career. Naturally, a willingness to travel and a driving license are pre-requisites for this type of position.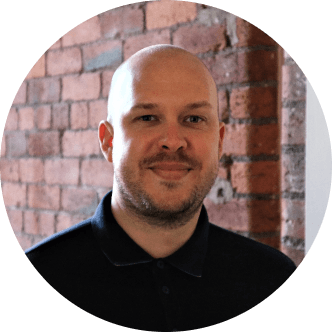 Contact
Paul Genders
Owner, 1485 Ltd