Account Manager, UK – Savoury Focus
This position has been filled. You can browse other jobs by clicking the "See Similar Vacancies" button.
Guideline of £50,000
Home-Based, UK
This is a role for someone who wants to be part of a major global business with huge scope for career growth – the reason why the role's vacant is due to an internal promotion, so there's a great indication of your future here!
We're looking for an Account Manager to focus on the company's savoury category. A mix of account management and developing new business opportunities, you'll have a customer centric approach to ensure that the various stakeholders with whom you'll deal are always given a helpful, positive experience – but with the ultimate goal of delivering the business growth targets which you'll be set.
The challenges you'll be faced with will be diverse and will suit a commercial minded person who can also wear a technical hat. It might be improving texture, it might be reducing fat content, it may be reformulating a product to improve margin. You'll have a range of projects ongoing at any one time and as such, we're looking for someone who is organised and structured in their approach. You'll have access to some amazing people to support you, but you'll drive those projects and allocate resources according to your customers' needs.
Applications include meat, ready meals and sauces. Whilst we're not necessarily looking for someone with experience in those applications, you'll need to have a Food Science degree and at least 3 years' successful track record in food ingredients sales.
The right person will have a multitude of opportunities here as the business continues its aggressive growth. There'll be chances to develop a career abroad, step up within the UK or experience different categories and/or departments as your career develops, depending on which direction you wish to go.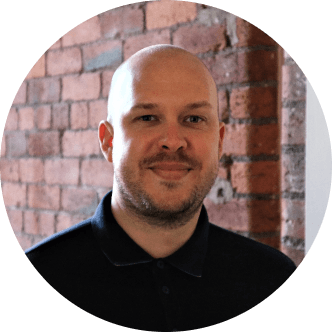 Contact
Paul Genders
Owner, 1485 Ltd
Account Manager, UK – Cereal & Bakery Focus
£45,000 - £60,000
East Midlands
At huge corporations, you tend to get good benefits. A nice pension, private healthcare, a structured career path with plenty of layers of management to...
Account Manager, UK – Sweet Focus
Up to £50,000
Home-Based, UK
Innovation. It's a bit of an overused word in the food industry, isn't it? Well, this is an ingredients business that has earned the right...
Key Account Manager
£65,000 - £80,000
Home-Based, UK
When a company develops a reputation for having high staff turnover, poor service to its customers, or even questionable practices, we as recruiters tend to...
Technical Sales Specialist, UK
£40,000 - £50,000 depending on experience
Home-Based, UK
The emphasis here is on "technical". We're looking for someone to join a business that will invest an awful lot into your future. From putting...