Account Manager, UK – Sweet Focus
This position has been filled. You can browse other jobs by clicking the "See Similar Vacancies" button.
Up to £50,000
Home-Based, UK
Innovation. It's a bit of an overused word in the food industry, isn't it?
Well, this is an ingredients business that has earned the right to call itself innovative. Whether a manufacturer is looking for a funky new flavour to add to its milkshakes, or a yoghurt needs to be tweaked to meet nutritional claims, this company has earned a loyal customer base by offering innovation that goes above and beyond its competitors, using facilities that are absolutely state of the art.
We're looking for an Account Manager who will manage a handful of existing customers (in both the B2B and QSR sectors) as well as hunting new business opportunities. You'll be home-based, supported and encouraged to forge your own path within a business that gives plenty of autonomy. If you need lots of structure and strict processes, this won't be for you. It'll suit someone who wants to be allowed to make an impact without being stifled.
The candidate we're seeking will have a grounding in Product Development, as well as at least two years' B2B sales experience in selling added-value ingredients or flavours into the sweet sector. That might be bakery, beverage, dairy or confectionery markets. Naturally, you'll be able to show off some strong figures from your time in account management/business development.
There's a real opportunity here for you to hire someone under you after you've made a commercial impact, with huge scope to grow. Your salary and your bonus will go hand in hand with your performance in a business where each individual is judged on merit, no matter who you are!
Sound like your sort of place? When you see the facilities the Product Development team work with, your excitement will reach a whole new level. Apply now for a confidential discussion.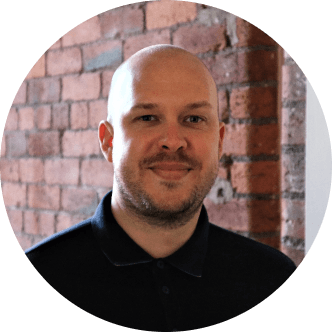 Contact
Paul Genders
Owner, 1485 Ltd
Account Manager, UK – Cereal & Bakery Focus
£45,000 - £60,000
East Midlands
At huge corporations, you tend to get good benefits. A nice pension, private healthcare, a structured career path with plenty of layers of management to...
Key Account Manager
£65,000 - £80,000
Home-Based, UK
When a company develops a reputation for having high staff turnover, poor service to its customers, or even questionable practices, we as recruiters tend to...
Account Manager, UK (Distribution)
Guideline of £40,000 - £55,000
Home-Based, UK
With the challenges of Covid and Brexit still ongoing, distribution is as tough as ever in the food ingredients sector. Your employer is the key...