Category Manager – The Kerfoot Group
This position has been filled. You can browse other jobs by clicking the "See Similar Vacancies" button.
£35,000 - £40,000
Northallerton, North Yorkshire (Hybrid Working)
Here at Kerfoot, we have a truly global supply chain. One minute you'll be on a call to Australia, the next you'll be emailing Madagascar. Then France. Then communicating with Chile. Then…
Safe to say, we're looking for someone who's a bit special. Not only will you be dealing with a whole host of cultural approaches, but you'll be buying oils – about 500 different types, at the latest count – all of which have constantly fluctuating prices. This environment is very fast-paced, you'll have a lot to think about, and at times, you'll have to show real tenacity. It's likely you'll have to travel a couple of times a year to some far-flung places and you'll need to be an expert in managing your time effectively, because you'll find yourself in demand, both internally and externally, from day one.
Intimidated or excited? If it's the latter, you're probably our sort of person. So here's what we can do for you.
We've enjoyed significant investment since being acquired by the €6bn Avril Group back in 2015. We have plans to further develop our Procurement function, roll out new processes and consolidate our product range. You'll be instrumental in that. As an important voice in our business, you'll sit on our Leadership Team and be exposed to key business decisions. Avril group is present in over 19 countries so long term, there's scope for international opportunities. And we'll put plenty of trust in you – from decision making to enabling you to work from home 50% of the time – if we hire you, it's because we trust you to get the job done, and we'll back you all the way.
And finally…we're a good bunch. We work hard, but we enjoy ourselves too. We've grown a lot in recent years and seen plenty of success – and we like to celebrate that. From our Silver Medal from EcoVadis (the most trusted provider of business sustainability ratings in the world) to our charity work (we walked the Three Peaks, amongst other things!), we're proud of what we've achieved and we'd love our next colleague to help us make an even bigger impact in 2022.
So, what are we looking for from you?
Well, buying experience is a must. You need to have had international purchasing exposure, and we'd like to see experience of buying raw materials from within either the personal care or food industries. We're more focused on quality than anything else, and that means building great supplier relationships, so you'll need to show evidence of that. Having said that, you'll know when you need to be tough. You'll learn quickly how to deal with our vast array of suppliers, who like to do business in very different ways – a willingness to learn is vital for us to see. Finally, you'll be CIPS qualified or at least be on your way.
Ready to really challenge yourself? We'd love to hear from you.
Please note that all applications are being handled by 1485 Ltd and any applications sent directly to Kerfoot will be forwarded immediately to 1485 Ltd for consideration.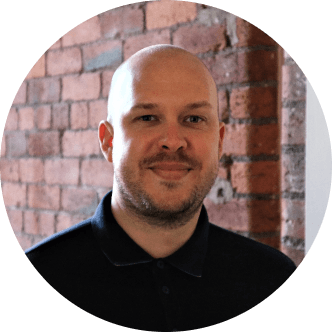 Contact
Paul Genders
Owner, 1485 Ltd