Market Development Executive, Europe – Plant-Based Proteins
This position has been filled. You can browse other jobs by clicking the "See Similar Vacancies" button.
Up to €90,000
Home-Based, Mainland Europe
Is there a more exciting area of the food industry than plant-based proteins right now? If you think not, this could be an awesome role for you.
In the medium term, this role could act as a springboard into a whole host of different routes within the business – whether that's sales, technical or marketing. The beauty of it is that you'll be a key link between all of these departments, so your work will be highly visible and you'll be able to develop a name for yourself very quickly. So if you're at a stage of your career where you want to keep your options open…have a read of this.
Our client provides added-value ingredients to manufacturers in the meat alternatives, bakery and dairy sectors. With the surge in interest in plant-based proteins, they've already got a huge presence across Europe, but due to the massive demand from existing customers, their current sales team are struggling to find the time to develop new leads and capitalise on fresh opportunities. That's where you come in.
You'll identify and approach prospective manufacturing customers to understand their requirements and the solutions that you can offer them. That'll be a mix of proactive approaches, along with securing leads from online events, media coverage and trade shows. Getting this company's name out there to be synonymous with added-value solutions in the plant-based protein space is what this role is all about.
In order to do that, you'll travel all across Europe – there's no better way to speak to a customer than being face to face. That said, in the modern world, some of your conversations will be on the phone and on Teams meetings in the first instance – but regardless, that customer interaction, and the ability to listen to requirements, ask the right questions and then find possible solutions within your product portfolio is absolutely key.
The ideal candidate for this will be educated to degree level in Food Science or similar, and then gained a 2-3 year grounding in either a technical sales or a customer-facing technical role. You'll be a natural builder of relationships and be able to spot opportunities – as well as having a proactive nature to then capitalise on those opportunities. An interest in plant-based proteins is a must, and we're really looking for experience of selling ingredients into the meat alternatives or dairy sector, or experience of working for a manufacturer within one of those markets so you can see the trends that are happening there first hand. You'll be home-based, but expect to be travelling a fair amount, particularly across the UK, the Benelux region, France and Germany. A second language would be very useful, but fluent English is a must.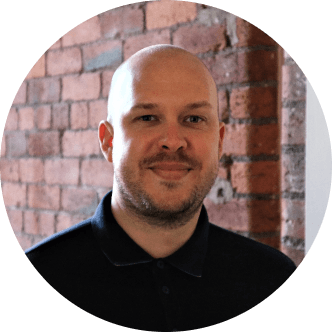 Contact
Paul Genders
Owner, 1485 Ltd
Account Manager, UK – Savoury Focus
Guideline of £50,000
Home-Based, UK
This is a role for someone who wants to be part of a major global business with huge scope for career growth – the reason...
European Business Development Manager
Guideline of €70,000 - €100,000
Netherlands or Germany
With a growing team, new supply partners and new facilities in the Netherlands, this is a supplier of nutritional ingredients that experienced big growth in...
Account Manager, UK – Cereal & Bakery Focus
£45,000 - £60,000
East Midlands
At huge corporations, you tend to get good benefits. A nice pension, private healthcare, a structured career path with plenty of layers of management to...
Account Manager, UK – Sweet Focus
Up to £50,000
Home-Based, UK
Innovation. It's a bit of an overused word in the food industry, isn't it? Well, this is an ingredients business that has earned the right...