Regulatory Advisor, Europe
This position has been filled. You can browse other jobs by clicking the "See Similar Vacancies" button.
£40,000 - £50,000
North West England
Having completed multiple acquisitions in recent years, you might think that joining a global, multi-site company would just make you a number – but you couldn't be further from the truth. This is an ingredients company that's all about people, with its employees having a collective spirit and sharing a real passion for what they do and what they achieve together.
We're looking for a Regulatory Advisor for the European region. Working as part of a small, long-standing team, you'll manage the regulatory compliance for a specific division of the business, providing regulatory advice against EU and JECFA provisions for additives and ingredients. Ensuring the compliance of all new products, you'll develop strong cross functional relationships with the Quality and Supply Chain teams, keeping on top of any legislative changes impacting your role. You'll never stand still!
This is a remote role, but there will be a general expectation of being in the office in north west England once a week, in addition to occasional international travel.
We're looking for strong regulatory experience in the food industry, with a demonstrable understanding of UK, EU and JECFA provisions for food additives/ingredients. You'll be a good relationship builder and a confident communicator.
This is an opportunity to really challenge yourself in a complex category, with plenty of autonomy but also support whenever needed.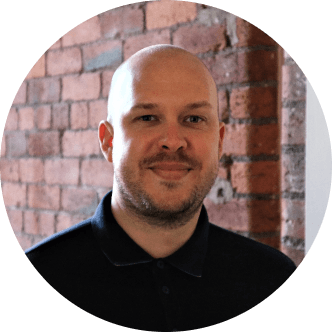 Contact
Paul Genders
Owner, 1485 Ltd
Category Manager – The Kerfoot Group
£35,000 - £40,000
Northallerton, North Yorkshire (Hybrid Working)
Here at Kerfoot, we have a truly global supply chain. One minute you'll be on a call to Australia, the next you'll be emailing Madagascar....
Senior Development Technologist – Plant Based Meat Alternatives
Guideline of €75,000 - €80,000
Germany
This is a company at the absolute cutting edge of innovation. Working with a range of start-ups, as well as some of the biggest players...
Technical Sales Specialist, UK
£40,000 - £50,000 depending on experience
Home-Based, UK
The emphasis here is on "technical". We're looking for someone to join a business that will invest an awful lot into your future. From putting...