Senior Development Technologist – Plant Based Meat Alternatives
This position has been filled. You can browse other jobs by clicking the "See Similar Vacancies" button.
Guideline of €75,000 - €80,000
Germany
This is a company at the absolute cutting edge of innovation. Working with a range of start-ups, as well as some of the biggest players in the meat and fish alternatives space across Europe, the business has technology that other companies can only dream of.
You'll spend a high proportion of your time in the innovation lab, so we're looking for someone who's super-creative. It's not all about creativity though – you'll need to work cross-functionally to develop a product pipeline, so communication skills are key. You'll also travel to customers across the EMEA region to showcase the technology in conjunction with the sales team, so you'll be a confident presenter and be able to recognise that commercial angle.
We're looking for someone with a minimum of 3 years experience in the savoury development arena, with an expert knowledge in meat alternatives. For the right person, this is an opportunity to work in an incredible category and to see you ideas on supermarket shelves across the continent. The business also has a plethora of opportunities to develop your career, so an ambitious candidate could join this business and feasibly spend the rest of their career here.
Fluency in Germany is a must for anyone considering international relocation.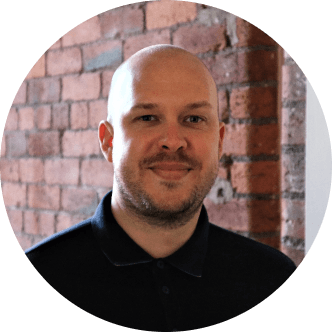 Contact
Paul Genders
Owner, 1485 Ltd
Category Manager – The Kerfoot Group
£35,000 - £40,000
Northallerton, North Yorkshire (Hybrid Working)
Here at Kerfoot, we have a truly global supply chain. One minute you'll be on a call to Australia, the next you'll be emailing Madagascar....
Technical Sales Specialist, UK
£40,000 - £50,000 depending on experience
Home-Based, UK
The emphasis here is on "technical". We're looking for someone to join a business that will invest an awful lot into your future. From putting...
New Opportunities In Animal Nutrition
Typically £40,000 + / $55,000 +
UK & North America
There hasn't been a better time to explore new opportunities in Animal Nutrition as there is now. The recruitment landscape is as buoyant as it...