Technical Sales Specialist, Beverages (Northern Europe)
This position has been filled. You can browse other jobs by clicking the "See Similar Vacancies" button.
€70,000 - €80,000
Home Based - Germany or Benelux Region
This would be an ideal second job for someone who's gained a grounding in Technical Sales and is ready to step up into a position with an international company that can offer huge scope to progress their career.
The company is known for its innovative ingredients. Their R&D pipeline is insane – with solutions that focus on all of the major trends in the beverage category, from sugar reduction through to clean label.
Now, we're looking to add to the growing team across Europe. In this role, you'll manage a customer base that spans across Germany, the Benelux region and the Nordics. From start-ups through to more established drinks brands, you'll work closely with your customer base to support them in their goals, wearing both technical and commercial hats to come up with solutions that are mutually beneficial.
You'll travel regularly in this role, but on top of developing deep customer relationships, you'll be expected to develop a strong internal network – in such a competitive market, speed is of the essence so you'll work closely with the quality and supply chain team to ensure a wonderful experience for each and every one of your customers.
The ideal candidate for this position will be based in either Germany or the Benelux region. A Food Science degree or similar is essential, along with a couple of years in a technical sales/account management position within the ingredients sector. Knowledge of the beverage channel would be a distinct advantage. You will have a driving license, enjoy working in a multicultural team and be able to display commercial success in your previous role.
An ambitious Technical Sales Specialist will have the world at their feet by joining this business. There are countless examples of candidates joining at this level and then being promoted time and time again as they prove their skills and desire to take on more responsibility. There are also many internal opportunities to work in other geographical regions, if that would be of interest.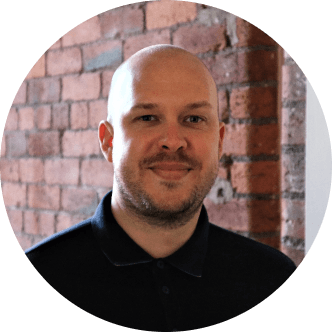 Contact
Paul Genders
Owner, 1485 Ltd
Account Manager, UK (Distribution)
Guideline of £40,000 - £55,000
Home-Based, UK
With the challenges of Covid and Brexit still ongoing, distribution is as tough as ever in the food ingredients sector. Your employer is the key...
European Business Development Manager
Guideline of €70,000 - €100,000
Netherlands or Germany
With a growing team, new supply partners and new facilities in the Netherlands, this is a supplier of nutritional ingredients that experienced big growth in...
Technical Sales Specialist, UK
£40,000 - £50,000 depending on experience
Home-Based, UK
The emphasis here is on "technical". We're looking for someone to join a business that will invest an awful lot into your future. From putting...