Technical Sales Specialist, UK
This position has been filled. You can browse other jobs by clicking the "See Similar Vacancies" button.
£40,000 - £50,000 depending on experience
Home-Based, UK
The emphasis here is on "technical".
We're looking for someone to join a business that will invest an awful lot into your future. From putting you on specialist product courses through to investing time into honing your sales technique, there's huge benefits to joining a company like this, that puts such an emphasis on the learning and development of its employees.
You need to bring a strong development grounding. That means a Food Science degree or similar, and then 3+ years in R&D, preferably with some time spent working with functional ingredients and/or flavours. If you've got some sales experience on top, that's a bonus – but if not, the company will enable you to take that first step into technical sales and help you develop the skills you need to excel in technical sales – if you've got the character traits and the technical mind.
In this position, you'll be home-based and travel to customers across the UK. Initially, you'll be responsible for some small-medium sized customers – show what you're capable of and you'll be given more responsibility. Along with selling direct to manufacturers, you'll work closely with flavour houses to develop products that are at the cutting edge of innovation – predominantly in the soft drinks arena.
This is a company that is well known for its innovative ingredients, and this position is a newly created one, due to the company's success and the demand for its services.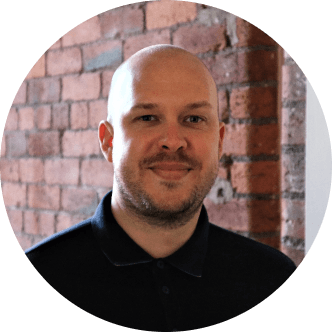 Contact
Paul Genders
Owner, 1485 Ltd
Category Manager – The Kerfoot Group
£35,000 - £40,000
Northallerton, North Yorkshire (Hybrid Working)
Here at Kerfoot, we have a truly global supply chain. One minute you'll be on a call to Australia, the next you'll be emailing Madagascar....