Account Manager – Nutritional Ingredients
This position has been filled. You can browse other jobs by clicking the "See Similar Vacancies" button.
£45,000 - £60,000
Home-Based, UK
The food ingredients sector is tough right now. With volatile prices, logistical difficulties and customers who are feeling the pressure just as much as suppliers, there are no hiding places.
We're working with an ingredients supplier that's feeling the heat just as much as all the rest. But here, you'd be joining a company that goes the extra mile to make your work as enjoyable as possible. That means giving you full autonomy, working from home and planning your diary as you see fit – no customer visits for the sake of ticking boxes. It means regular get-togethers with the rest of the commercial team, from days out at the races through to activity days in the countryside. And it also means access to mental health support, in case you need someone to speak to.
We're looking for an Account Manager. You'll deal with customers across the UK, mainly in the nutrition category, managing a multi-million pound portfolio including some major players, particularly in sports nutrition. You'll have some awesome ingredients to offer, some of which are pretty technical, although there's good technical support in place for the really specialist stuff.
For this, 3+ years experience of selling B2B nutritional ingredients is key – we won't be able to consider your application without this experience. You'll be able to display strong growth figures in your current role, and experience of selling to sports nutrition brands would be advantageous. Alongside existing Account Managers, we'd also welcome applications from people who have the nutritional ingredients knowledge alongside the commercial experience, but may prefer a more technically-biased position next (you'd still be home-based and customer-facing)!
This is a growing company with an expanding team. If you love to be challenged, but want to work with like-minded, hard-working colleagues who enjoy letting loose every so often, this could be an environment that gives you a platform to excel in your career. With a strong reputation and having posted very good financial results (again), it is a company that tends to attract some of the most highly motivated Account Managers in the ingredients sector.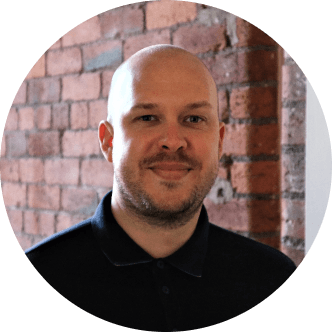 Contact
Paul Genders
Owner, 1485 Ltd