Account Manager, UK (Distribution)
This position has been filled. You can browse other jobs by clicking the "See Similar Vacancies" button.
Guideline of £40,000 - £55,000
Home-Based, UK
With the challenges of Covid and Brexit still ongoing, distribution is as tough as ever in the food ingredients sector. Your employer is the key difference to how much fulfilment you're getting when you're putting in the hard yards.
We're working with an international distributor who have an excellent reputation across the UK food manufacturing industry. The business combines an offering of ingredients and flavours from high profile principals with a customer focus that is second to none.
We're looking for an Account Manager. You'll deal with customers across the UK, in a variety of food and beverage categories – and the customer portfolio can be tweaked to play to your strengths. You'll be joining a very high performing team – a team which massively overachieved on budget last year.
We're looking for food ingredients distribution experience for this, or, at the very least, experience of selling a large range of food ingredients. Any experience with NPD to support your sales experience would be beneficial.
Why would you leave your job in distribution to go and join another distributor??
The financial reward. The company pay their Account Managers excellent salaries in exchange for their hard work, plus good bonuses and really a strong benefits package. The packages on offer are designed to attract the very best in the industry
The team culture. The team culture that the business has worked so hard to achieve enables each and every Account Manager to feel truly valued. That equates to activity trips away as a team, meals out together, nights out together, charity functions together – the sort of things that, when you're home-based, make you feel truly valued and part of a supportive team
The support's there when you need it, but there will be nobody looking over your shoulder. You'll be empowered to make your own decisions and trusted to get those decisions right
Company reputation. This business is at the top of the tree when it comes to this sector – anybody who's "in the know" will say the same. Standards are high, but if you're the right person for this business, that will be a key attraction rather than something to worry about!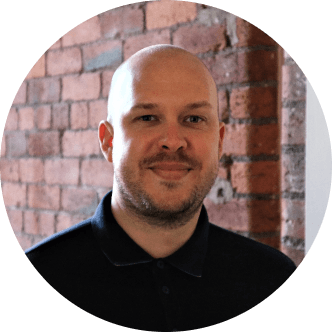 Contact
Paul Genders
Owner, 1485 Ltd
Technical Sales Specialist, UK
£40,000 - £50,000 depending on experience
Home-Based, UK
The emphasis here is on "technical". We're looking for someone to join a business that will invest an awful lot into your future. From putting...
European Business Development Manager
Guideline of €70,000 - €100,000
Netherlands or Germany
With a growing team, new supply partners and new facilities in the Netherlands, this is a supplier of nutritional ingredients that experienced big growth in...
Category Manager – The Kerfoot Group
£35,000 - £40,000
Northallerton, North Yorkshire (Hybrid Working)
Here at Kerfoot, we have a truly global supply chain. One minute you'll be on a call to Australia, the next you'll be emailing Madagascar....