Applications Technologist/Scientist – Plant-Based Protein
This position has been filled. You can browse other jobs by clicking the "See Similar Vacancies" button.
£35,000 - £55,000
Midlands, England
Plant-based protein. Is there a more interesting part of the food industry right now?
We're recruiting an Applications Technologist for a business that is, in essence, a start up in the plant-based protein world. But with strong financial backing and with a formidable leadership team having already been formed, this is not a typical start up!
Don't let the job title fool you, either – this isn't a first job for someone. You'll be the go-to person in the business for all things Applications, and that means getting hands-on in the pilot plant (which is brand new, of course), right through to being involved in customer meetings and showcasing the technology to B2B customers across the UK.
The scope of the role doesn't end there, either. From leading production trials from concept to launch, preparing reports on research efforts, developing contacts for external research work and helping to develop a development strategy, there's so much to get stuck into! You're probably starting to see why this role is of such importance to the business.
In a competitive market, you're only as good as your product – and this is ground-breaking in the plant-based world. With discussions ongoing with major food groups, this is a company that will look very different in 12 months time – and we're looking for someone who's excited to go on that journey (and way beyond). Many companies say "no two days are the same" but move at the speed of snails – here, the pace at which the business is changing is incredible.
The role is site-based in the Midlands and as such, you'll need to be prepared to relocate unless you live within half an hour already, which is extremely unlikely. On top of bags of willingness to roll up your sleeves, the specifics that we're looking for include a Food Science degree, 3+ years as an Applications Scientist or Technologist in the plant-based sector, and strong scientific knowledge of functional ingredient applications.
This type of position comes along quite regularly. But this type of opportunity, specifically in a business with such great ambition and with enormous potential to achieve incredible things, does not. If you're in the fortunate position of being able to relocate, let's talk – this might be the job that changes the whole course of your career.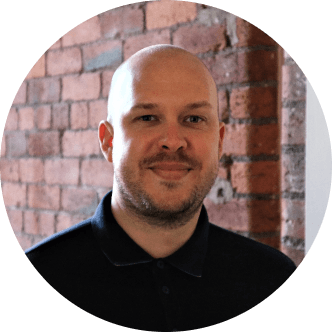 Contact
Paul Genders
Owner, 1485 Ltd
Market Development Executive, Europe – Plant-Based Proteins
Up to €90,000
Home-Based, Mainland Europe
Is there a more exciting area of the food industry than plant-based proteins right now? If you think not, this could be an awesome role...
New Business Development Manager – Functional Ingredients
Guideline of £45,000 - £50,000
Home-Based, UK
This position is all about hunting. If you get a kick from converting leads into revenue, you're the sort of person we're looking for here....
Senior Development Technologist – Plant Based Meat Alternatives
Guideline of €75,000 - €80,000
Germany
This is a company at the absolute cutting edge of innovation. Working with a range of start-ups, as well as some of the biggest players...