Business Development Manager, Nutritional Ingredients, Northern Europe
This position has been filled. You can browse other jobs by clicking the "See Similar Vacancies" button.
Guide of €65,000 - €95,000
Home-Based, Benelux or Nordics Region
This would suit someone who has worked in distribution previously. Maybe your current business is too slow, so you're missing out on opportunities. Maybe your company's ambition doesn't match your own. Or maybe you'd enjoy more freedom to make your own decisions. Regardless, this is a company that will offer all of the above!
Having seen massive growth in the past 5 years, this is an ingredients distributor that is best known in the sports nutrition and health world. With excellent infastructure in place, customers can rely on them for fast turnarounds, very competitive pricing and a willingness to make things happen – they never need to wait more than a day for a decision to be made and action to be taken!
Despite the growth that the company has witnessed in recent years, there's plans in place to really push further forward in the next 12 months and as part of that expansion, we're looking for a Business Development Manager to focus on the Nordics and Benelux region. You'll inherit plenty of customers, but the opportunity here is to use your knowledge of this market to make a huge impact on the company's bottom line by developing new business with new customers. You'll have strong backing, the freedom to set your own strategy and no red tape to prevent you from doing what you do best – selling!
Naturally, you'll be incentivised with an excellent bonus potential on top of a salary that is commensurate with your experience. We're looking for someone with at least 2 years experience of having worked for an ingredients distributor, selling into the health, nutrition and sports nutrition areas, although if you also cover the food or animal nutrition sectors, that would also be of significant interest. You can be based anywhere in the Benelux or Nordic region, and you'll be totally home-based, albeit with as much travel across the region as you see as appropriate.
Come and join somewhere where you won't just be a number, and where you'll be rewarded for your hard work, valued as a key part of the team and supported to further grow your career.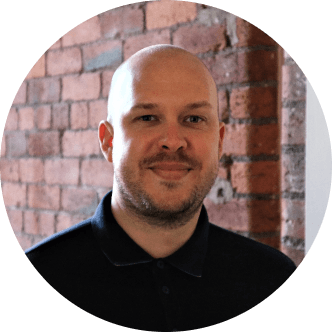 Contact
Paul Genders
Owner, 1485 Ltd