European Account Manager, Speciality Ingredients
This position has been filled. You can browse other jobs by clicking the "See Similar Vacancies" button.
Guide of £50,000 - £55,000
Home-Based, UK
This is a company whose name in the food ingredients world is synonymous with quality. Able to demonstrate very strong growth in Europe, its employees are benefiting by having a range of internal opportunities available to them to progress their careers – but this newly created position demands an external hire as the team is already at full capacity.
It's a role for the true "Account Managers" out there. It's not door-knocking, it's not loads of rejection, it's not countless nights away from your family whilst travelling. Yes, there will be some scope to develop new business. Yes, there will be a little bit of travel – but probably once a fortnight, if that. The rest of the time, you'll be in the comfort of your own home.
Too good to be true? Well, for most Account Managers in the food ingredients sector in the UK, there's going to be a big stumbling block. You must be able to speak French or German.
The focus here is on managing an existing, long-standing customer base of food and beverage manufacturers across Europe – and yes, you guessed it, some of those major players are in France and Germany. They tend to know what they want, and they can be pretty demanding. This role is about building relationships with those customers – getting to know various stakeholders at a range of levels, conducting virtual meetings with them to understand their requirements, and ultimately, maximising sales. You'll be taking the lead on all pricing matters, so you'll need to combine a commercial mind with the ability to understand the technical aspects of these ingredients, as the company has a very strong innovation pipeline.
This will suit someone who has gained at least 5 years' experience in managing a B2B customer base within the food ingredients world. You'll be well-versed in forecasting, senior level price negotiations and CRM management – and after that, the more experience you can show with regard to getting to grips with the technicalities behind added-value food ingredients, the better. As previously mentioned though, the big thing here that will narrow the field is being able to speak French or German.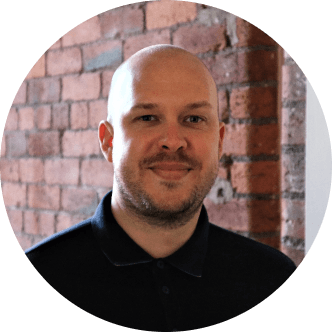 Contact
Paul Genders
Owner, 1485 Ltd

Ingredients Buyer – Newly Weds Foods
Competitive salary & benefits
Shirebrook, Nottinghamshire, UK (Hybrid Working)
Founded in Chicago in 1932, Newly Weds Foods has since expanded across the world, first entering the UK via a joint venture in 1979. Despite...