Ingredients Buyer – Newly Weds Foods
This position has been filled. You can browse other jobs by clicking the "See Similar Vacancies" button.
Competitive salary & benefits
Shirebrook, Nottinghamshire, UK (Hybrid Working)
Founded in Chicago in 1932, Newly Weds Foods has since expanded across the world, first entering the UK via a joint venture in 1979. Despite a global turnover of over $2 billion, the company remains privately owned – and we are proud to answer only to our customers. With four sites across the UK, we are a leader in food ingredient technology, with an expanding range of products available to our customers. That product range was enhanced by our recent acquisition of Jigsaw Foods in 2019 and it is from the Jigsaw Foods site that our current vacancy, for an Ingredients Buyer, is predominantly based.
Reporting to the Purchasing Director, you will be responsible for an eight-figure spend, and 250-300 ingredients in your assigned portfolio. In addition to your site buying focus, you'll also have certain category responsibilities across all four of our UK manufacturing facilities. Given our growth plans, there is real scope to develop your Buying career in this expanding department.
The ideal candidate for this position will be based within 45 minutes of our Jigsaw Foods site, as the role is of a hybrid nature – working three days per week on site. There will be some other travel involved, to both the European HQ in Ossett as well as to other sites and suppliers.
We're looking for you to have at least a couple of years' experience as a Buyer within the food manufacturing industry. We purchase a broad range of ingredients, from fresh and IQF fruit through to dairy and vinegars, and from cereals through to hydrocolloids. We don't expect you to have dealt with a lot of them, but experience of at least some of what we buy here would be a distinct advantage. Aside from your work experience, we'll be looking for evidence that you can prioritise when you've got a lot on your plate, and we'll want to see excellent relationship building skills.
You'll be working as part of a small, hard-working team that takes a lot of pride in their work and the reputation of the company they represent – and that's one reason why staff turnover is so low. This is a rare opening and a very exciting time as the company expands in Europe– so if you're ready for a new challenge, we'd love to hear from you.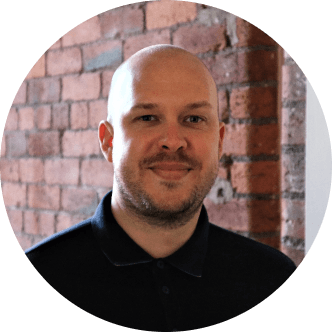 Contact
Paul Genders
Owner, 1485 Ltd