Development Manager – Dairy Solutions
This position has been filled. You can browse other jobs by clicking the "See Similar Vacancies" button.
£55,000 - £65,000
UK - area confidential - relocation is likely
This is an ingredients business that stays in its customers' shadows, to enable them all to shine when it comes to presenting their products to retail. But behind the scenes, this company is solving complex puzzles each day, in what can be a hectic environment where flexibility is key. So if you don't love – and we mean love – solving problems, trouble-shooting and being really hands-on with similar-minded, passionate colleagues – then this won't be for you.
If all of that sounds like it's right up your street though, read on – because there'll be nowhere better to learn, become an absolute expert in what you do, and have great fun every single day.
The company is best known for its dairy solutions. Whether its vegan "cheese", sweet desserts or a sour cream, you can guarantee that this company knows more about the application than anyone else out there. People join this business and stay forever – the team there are so close that they feel like family, with an unrivalled passion and dedication for what they do.
We're looking for a Development Manager to lead this incredible team. The business is too specialised for us to ask for a wealth of knowledge in what they do, but here's what we do need to see from you:
5+ years in the dairy sector, in product and/or process development. This might be from an ingredients company or a dairy company, but some knowledge of the raw materials is important
3+ years of managing a team
A thirst for learning and evidence that you love to develop yourself as a food industry professional
A "roll up your sleeves and get stuck in" mentality – if a bench needs cleaning, you'll lead from the front and get it done without thinking twice
A driving licence and the ability to travel in the UK and in Europe when needed
Opportunities at this level are incredibly rare here, so if in doubt, get in touch, as there won't be a second chance!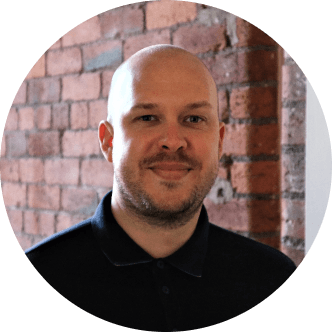 Contact
Paul Genders
Owner, 1485 Ltd
Applications Technologist/Scientist – Plant-Based Protein
£35,000 - £55,000
Midlands, England
Plant-based protein. Is there a more interesting part of the food industry right now? We're recruiting an Applications Technologist for a business that is, in...