Account Manager
This position has been filled. You can browse other jobs by clicking the "See Similar Vacancies" button.
£40,000 - £60,000
North East England
This is a global business in the food ingredients sector, that has a growing presence here in the UK. With a focus on loyalty and reliability, the business has created a new position, born out of sustained growth. As such, we're looking for a B2B Account Manager.
You'll split your time between being in the office where you can soak up industry knowledge from a long-standing, expert team, and getting out in front of your customer base, which is comprised of food manufacturers based all over the UK. Defining an annual sales plan, you'll use your commercial mindset to ensure turnover, gross margin and market share objectives are met, but due to the nature of the products, you'll also be able to act innovatively, getting to the heart of customers' needs and building strong relationships based on problem solving rather than your wins being purely price-based.
We'd like to hear from you if you like the sound of joining a global business that, despite a long-standing presence in the food ingredients sector, is continuing to expand and has real ambition to further its position in the UK. We'll need to see the following from you:
At least 4 years' account management experience on a B2B level
Evidence of being able to establish and maintain long-term business relationships
Success in building turnover, profit and market share
Strong influencing and negotiation skills
A willingness to travel, both in the UK and further afield, spending time away from home when needed
A driving licence
Experience in the food ingredients sector would be advantageous, but we'd also consider someone who has sold machinery, chemicals or other products that require a technical understanding, into the UK food manufacturing industry. Why? Because the training you'll receive in this specialist field will be second to none!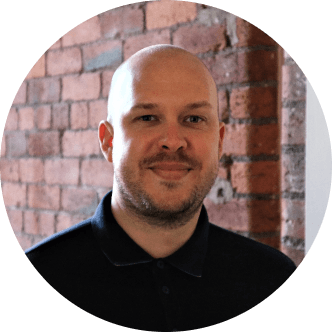 Contact
Paul Genders
Owner, 1485 Ltd
Business Development Manager – Food Ingredients
Up to £60,000
Home-Based, England or Wales
This would suit someone who enjoys autonomy. In this role, you'll be able to make things happen quickly without corporate red tape – and you'll...
Account Manager – Food Ingredients
Up to €80,000
Home-Based, Germany
What the company does: This company is leading the way with how business is being done in the modern food ingredients world. There's always going...