Head of Sales (Challenger Brand)
This position has been filled. You can browse other jobs by clicking the "See Similar Vacancies" button.
£65,000 - £85,000
London, England
Many of the most successful challenger brands around today have innovated in "sleepy" markets within FMCG, shifting the status quo and providing greater choice to us – the customer. And they do it in a variety of different ways…
Think Halo Top providing a Healthier alternative to Ben & Jerry's in the world of ice cream, or Love Raw replacing your Kinder Bueno with a Vegan/Plant Based alternative. Fever Tree's astronomical rise was through focussing purely on High Quality (sorry, Schweppes). Not to mention Mallow & Marsh and their "Growing Up" of the marshmallow world (although I am still partial to Flumps for the childhood memories).
Now, there's a female founded and led HEALTHIER, PLANT BASED, HIGHER QUALITY challenger in the world of desserts. Are you ready to come on the journey?
As the Head of Sales for this central London based brand, you'll be responsible for developing and executing the sales strategy to achieve ambitious – but realistic – growth plans. Working directly with the founder, you'll have a great head start. Impressively, their range of products are already listed in Ocado, H&B and Waitrose, and they'll be launching 6 SKUs into Tesco (1500 stores) later this month.
In line with the government agenda on sugar and obesity reduction, they are also due to launch in 1000's of schools through listings with Compass Group, Brakes and Blakemore.
There is truly nothing out there like this now, presenting a real white space of opportunity.
As you may expect with a start-up, you'll need to hustle to build and maintain strong relationships with key retail and foodservice customers, monitoring market trends and industry activities to identify opportunities and threats.
The creation of sales materials, pitch decks and promotional materials to showcase the brand at trade shows and events will come under your remit.
Whilst you'll be the leader of the pack, they also want you to build, train and lead your own high performing sales team, providing guidance and mentorship to allow them to achieve their goals.
You might currently be a Head of Sales for a growing, fast paced start up. Or you may be at SNAM level and looking to take that next step up in your career ladder. If you have strong FMCG knowledge with a branded product and a deep understanding of the Grocery channel in a sales role, they can be flexible in other areas.
Coming from a blue chip? That's ok. Just be prepared for the significant change of a start-up challenger brand environment. No more red tape and bureaucracy but you will have to "wear a few hats" and "spin a few plates" (if you can forgive the clichés here)! In all honesty, start-up experience will help here but it's not a deal breaker.
The starting salary's up to £85k with EQUITY, bonus and benefits on top and a lovely central London dog friendly office from which to ply your craft.
This brand is well backed, financially stable and have got off to a cracking start to drive MM turnover in just a couple of years of founder operator trading!
It's time for the next stage of growth. Would you like to be a part of that?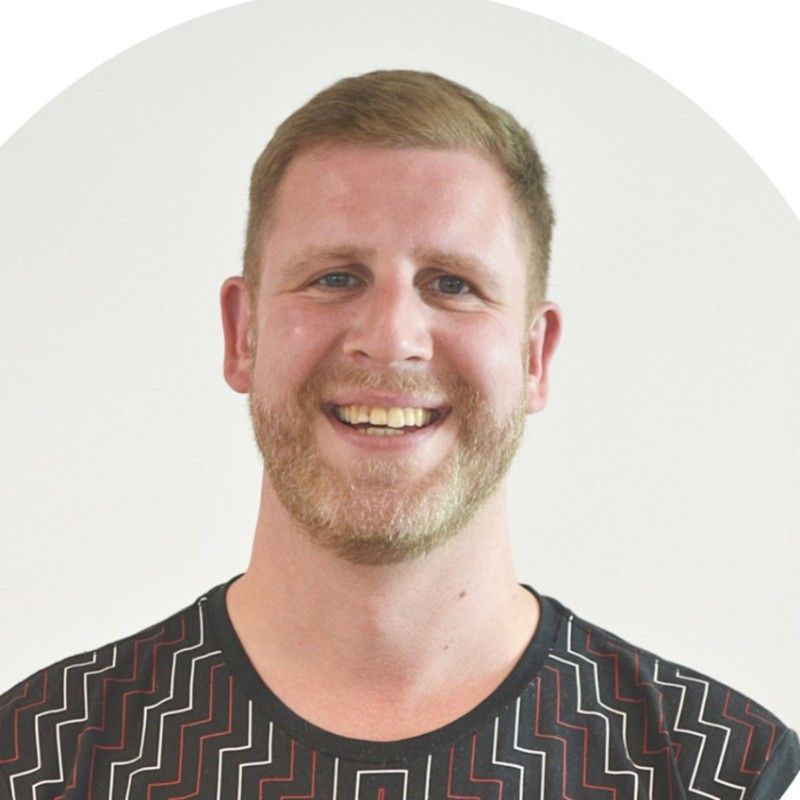 Contact
Andrew Baker
Head of Brands, 1485 Ltd
Brand Manager (Challenger Brand)
Guide of £35,000 - £45,000
Manchester, UK (Hybrid)
How would you like to work with a creative and dynamic North West-based brand, with a highly loyal and fanatical community of customers, in a...
Business Development Manager – Rapid Scale FMCG Challenger Brand
Guide of £45,000 - £60,000
Manchester, UK (Hybrid)
How would you like to work with a creative and dynamic North West-based brand, with a highly loyal and fanatical community of customers, in a...