International Account Manager – Beverages
This position has been filled. You can browse other jobs by clicking the "See Similar Vacancies" button.
€70,000 - €85,000
Hybrid, Germany
This is a food ingredients supplier that is at the absolute cutting edge of innovation. With a global presence and a comprehensive range of products that affect anything from flavour through to texture, the business is now seeking an International Account Manager to work with a range of beverage manufacturers across Europe.
Your aim will be to provide best in class service to your customer base, travelling across the region to build relationships and demonstrate the value of your ingredients range. Where circumstances allow, you will also encourage customers to visit the company's own manufacturing base – it's guaranteed to provide the "wow" factor! Working closely with your technical colleagues, you'll identify cost saving areas for your customer base, alongside quality improvements and opportunities for real innovation – ensuring that your customers stay ahead of their competition in the highly innovative drinks industry.
As you'll be involved with product trials in conjunction with the technical team, we're looking for someone who is educated to degree level in Food Science (or similar), who has gained good exposure to the product development world, specifically in the area of beverages or beverage ingredients. Alongside your technical roots, you'll have then progressed into either technical sales or account management in the ingredients or flavours world, being able to show success in growing revenue and profitability with beverage producers in Europe.
This is an opportunity to join a business where opportunities for career development are vast – there are a whole host of routes you can take to progress. Naturally, a willingness to travel, a driving license and a fluency in English are pre-requisites for this type of international position.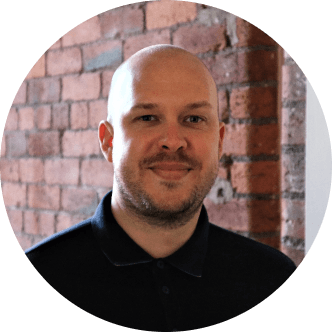 Contact
Paul Genders
Owner, 1485 Ltd
Business Development Manager, Nutritional Ingredients, Northern Europe
Guide of €65,000 - €95,000
Home-Based, Benelux or Nordics Region
This would suit someone who has worked in distribution previously. Maybe your current business is too slow, so you're missing out on opportunities. Maybe your...
European Account Manager, Speciality Ingredients
Guide of £50,000 - £55,000
Home-Based, UK
This is a company whose name in the food ingredients world is synonymous with quality. Able to demonstrate very strong growth in Europe, its employees...