Key Account Manager
This position has been filled. You can browse other jobs by clicking the "See Similar Vacancies" button.
£65,000 - £80,000
Home-Based, UK
When a company develops a reputation for having high staff turnover, poor service to its customers, or even questionable practices, we as recruiters tend to hear about it.
But the same can't always be said about the companies with no issues. The sort of company you rarely see a CV from, the business for which nobody ever has a bad word to say. Sometimes, those companies tend to go under the radar. This is one of those.
They might not shout about their successes from the rooftops. They might not boast about their happy team, their double digit YOY growth or their ambitious expansion plans. But as a recruitment firm, we've not seen more impressive organic growth over the last 24 months anywhere in the food ingredients market. Nor have we seen fewer resignations, a stronger senior management team or a better customer retention rate. Got your attention? Good.
The commercial team is able to offer some really innovative solutions due to the company's continuous investment in R&D. Therefore, we're looking for a Senior Account Manager who sets the very highest standards when it comes to keeping their food manufacturing customers not just content, but delighted.
To succeed in this position, you'll need at least 5 years key account management experience, with a track record of impressive growth within an £8m+ turnover.  You'll come from a background of selling food ingredients and be able to demonstrate adding value by working with NPD teams, but the specific products on which you've focused aren't important – what is far more important is your mindset and your approach to business. You'll be working autonomously in setting your own customer-centric sales strategy, so a strategic mind, an ability to really get under the skin of your customers, and an appreciation of cross-functional teamwork, with the communication you need to do that, are all key. There's huge potential here, and we're looking for the candidate who can see that and make the most of the opportunity.
Your customers will be based all over the UK & Ireland. You'll probably want to be on site a little at first, to build key relationships with the R&D and Marketing teams, but from there, how often you want to be in is totally up to you – this is a "proper" home-based role.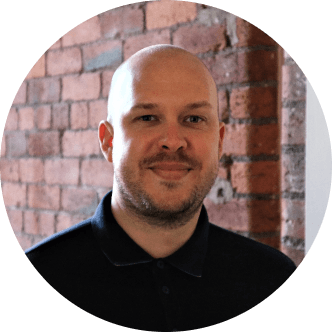 Contact
Paul Genders
Owner, 1485 Ltd
Account Manager, UK (Distribution)
Guideline of £40,000 - £55,000
Home-Based, UK
With the challenges of Covid and Brexit still ongoing, distribution is as tough as ever in the food ingredients sector. Your employer is the key...
Technical Sales Specialist, Beverages (Northern Europe)
€70,000 - €80,000
Home Based - Germany or Benelux Region
This would be an ideal second job for someone who's gained a grounding in Technical Sales and is ready to step up into a position...
Technical Sales Specialist, UK
£40,000 - £50,000 depending on experience
Home-Based, UK
The emphasis here is on "technical". We're looking for someone to join a business that will invest an awful lot into your future. From putting...
European Business Development Manager
Guideline of €70,000 - €100,000
Netherlands or Germany
With a growing team, new supply partners and new facilities in the Netherlands, this is a supplier of nutritional ingredients that experienced big growth in...