Senior Account Manager (Nutrition)
This position has been filled. You can browse other jobs by clicking the "See Similar Vacancies" button.
£50,000 - £60,000
Greater Manchester, England
There's so many great things we can tell you about this business. Let's start with the essentials:
Over 45% year on year growth between 2022 and 2023
International expansion, exporting to the Middle East for the first time this year
A staff retention rate of over 90%
A reputation as a European authority on their product niche
Combined with that, this role has come about because of promotion – which, as a recruiter, is always a great message to be able to deliver!
We're looking for a Senior Account Manager for this supplier of own label nutritional products. Your time will be split across a handful of key customers, but you'll focus predominantly on one customer – the jewel in the crown of the accounts, which has seen unbelievable growth over the past 2 years – we're talking about a couple of hundred grand rising to a multi-million pound turnover.
This position is all about relationship management. There's no hard sell here, it's about guiding the customers as to the next trends in the industry and how they can best capitalise on those trends though product innovation. Whether it's leading a product innovation day, negotiating annual price agreements, ensuring deliveries are received on time or opening doors for different products that the customer hasn't considered before, this is a varied role where stakeholder management is of utmost importance. Oh, and if you're adverse to some social stuff, whether it's going to sporting events or meals with customers, then this won't be for you, because there's plenty of that!
Sounds like a lot, right? Well, you'll have some willing support. The role comes with two direct reports, an Account Manager and a Junior Account Manager, so some of the day to day tasks can be delegated to them – but this is a hands-on, end to end position that requires you to wear a lot of different hats, make no mistake about that. From Buyers and Heads of Procurement to Heads of NPD and a whole host of other stakeholders, expect to be challenged and pushed. Sound fun?
If you're up for a challenge like this, then this is what we need to see from you:
Experience of managing and growing key retail or e-com accounts
Experience of a fast-paced industry –we'll look for evidence of success in a growing business in either the health, nutrition, beauty, food or beverage sector, preferably with some own label experience or if not, some good NPD exposure
Self-confidence. This is a big one. Not in a show-off way, but you'll need to show that you can really hold your own in a tough negotiation
An interest in nutrition, health or beauty. If you're going to build a business relationship based on product innovation in these areas, you need to hold a real interest in at least one of these!
Leadership qualities. We would look at someone who hasn't managed a small team before, but you'd need to show you've got the right motivations for making that happen
Rapid career progression. This is a fast-growing business in a really cool space. There's a theme that runs through the business – it's full of people who are on an upward trajectory in their career, who don't want to sit still and who have the potential to grow as the company continues to explode. If you can't show that you fit in with that, we won't be able to consider you!
It's a role that's predominantly office-based, so you'll need to be in or around Manchester to make this work, or be willing to move at pretty short notice. We're hoping for an early 2024 start, so we can't wait for homes to be sold to make this move happen!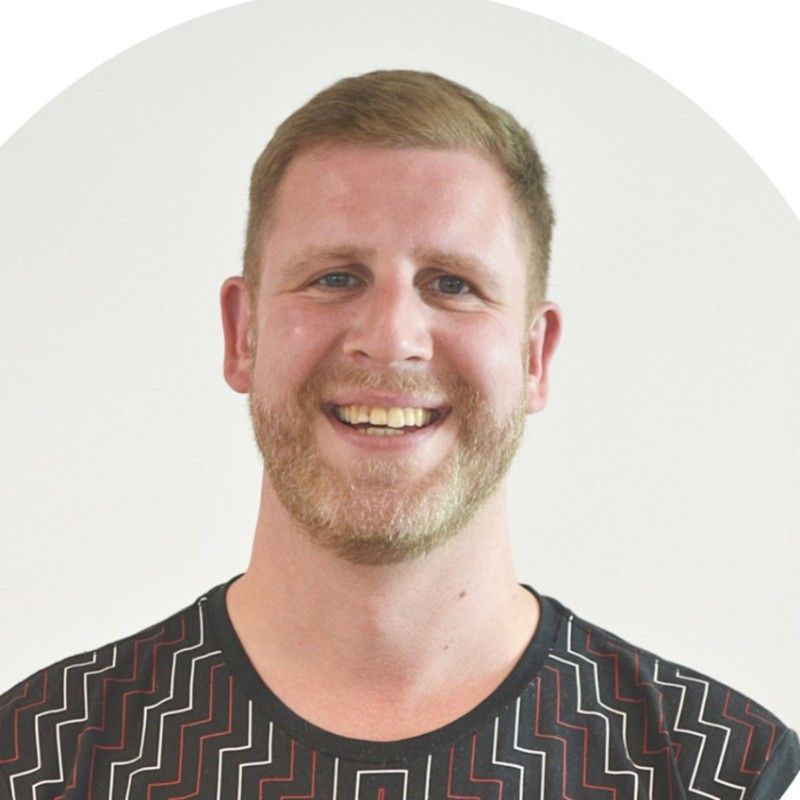 Contact
Andrew Baker
Head of Brands, 1485 Ltd
Account Manager – Nutritional Ingredients
£45,000 - £60,000
Home-Based, UK
The food ingredients sector is tough right now. With volatile prices, logistical difficulties and customers who are feeling the pressure just as much as suppliers,...
Applications Technologist/Scientist – Plant-Based Protein
£35,000 - £55,000
Midlands, England
Plant-based protein. Is there a more interesting part of the food industry right now? We're recruiting an Applications Technologist for a business that is, in...
Head of Sales (Challenger Brand)
£65,000 - £85,000
London, England
Many of the most successful challenger brands around today have innovated in "sleepy" markets within FMCG, shifting the status quo and providing greater choice to...
Business Development Manager – Rapid Scale FMCG Challenger Brand
Guide of £45,000 - £60,000
Manchester, UK (Hybrid)
How would you like to work with a creative and dynamic North West-based brand, with a highly loyal and fanatical community of customers, in a...